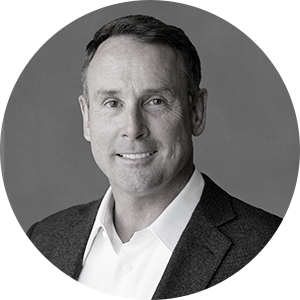 Michael G. Wilson
Founder and Chief Executive Officer
Michael is the head cheerleader of Healthcare Highways, a father of two, and a leader of hundreds who believes collaboration breeds candor, integrity, ingenuity, and drive.
Michael has more than thirty-six years of experience in healthcare consulting, building out high-performance value-based networks and consulting with hospital systems and employers on direct contracts. He began his career with the Equitable Life Assurance Society of New York, and then cofounded Equitable Plan Services, Inc., a third-party administrator located in Oklahoma. He went on to found PPO Oklahoma, Corporate Health Plans of America, Inc. (CHPA), and later Texas True Choice, Inc. (TTC), which became one of the largest PPO networks in Texas. In 2008, Michael acquired Century Healthcare, only selling the company after growing it into a recognized market leader in limited-benefit plans, MEC, and MVP.
Michael graduated from the University of Oklahoma in 1979 with a bachelor's degree in Business Administration/Finance. He was a 5-time All American Gymnast at the University of Oklahoma and NCAA Champion in floor exercise in 1979, as well as a member of the World Cup and World Championship teams in 1978 and 1979. Further, Michael earned a spot on the 1980 Men's Olympic Gymnastics team.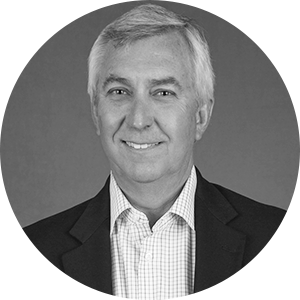 Alan Scoggins
President and Chief Operating Officer
Alan's expansive career includes more than 35 years of experience in many facets of healthcare, finance, and operations management. Prior to joining Healthcare Highways as President, Alan served four years as Vice President of Government Products and Services for MultiPlan, three years as Vice President of Sales and Account Management for Viant Health Payment Solutions, and ten years as President of Texas True Choice.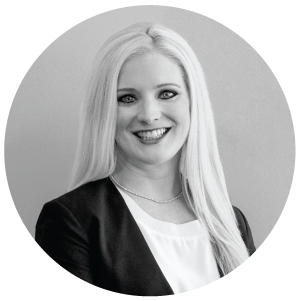 Bliss Brazil
Chief Financial Officer
Bliss oversees the financials for the Healthcare Highways family of companies and ensures that Healthcare Highways is positioned for sustainable growth and market capture.
Bliss's career spans more than 15 years of varied experience in financial management, business leadership, and corporate strategy within the insurance and healthcare industries. At Healthcare Highways, Bliss is responsible for the enterprise's financial functions, including accounting, audit, treasury, corporate finance, and investor relations. Bliss also oversees all mergers and acquisitions for the enterprise. Prior to joining Healthcare Highways, Bliss held leadership roles at numerous start-up companies within the health insurance industry. She began her health insurance career as the President of Lone Star Audit where she conducted medical bill and dependent audits for self-funded employer groups.
Bliss earned a bachelor's degree in Economics & Business from the University of Texas at Austin and holds her Group 1 (Life, Health & Accident), Property & Casualty and Surplus Lines Licenses.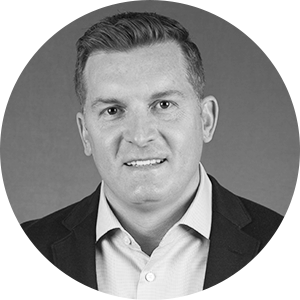 Chris Wilson
Chief Revenue Officer
Chris leads and manages the Healthcare Highways sales department and is responsible for developing tailored insurance products in local markets.

Chris brings payer, consulting, and stop loss experience through working with one of the oldest independent benefits TPAs and co-founding a captive insurance agency that distributed both fully insured and self-funded products. Those successes led him to founding the brokerage firm CJW & Associates, LLC, which was subsequently acquired by Arthur J. Gallagher & Co., the parent company of Gallagher Benefit Services. Prior to joining Gallagher, Chris was part of many successful start-up benefits companies, affording him invaluable experience into the challenges associated with running a profitable and healthy business.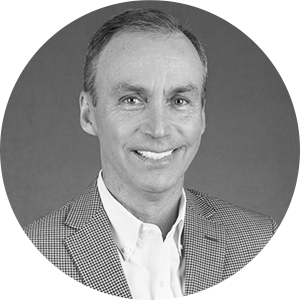 Mike Ryan
Executive Vice President of Sales, Marketing, and Account Management
Mike brings more than 30 years of experience in healthcare sales and services, holding various leadership roles at both national and regional organizations. Mike began his career as a Public Accountant, earning his CPA designation, while working primarily in the audit department of a large, national accounting firm. Mike subsequently transitioned into healthcare insurance, joining the sales department of Mass Mutual's Employee Benefits Division. Mike eventually rose to a leadership position at the company, which—after an acquisition by Wellpoint—was operating under the UniCare brand's Life & Health Division. As Regional Vice President at UniCare, Mike was responsible for a 14-state territory. Most recently, Mike served as President of Century Healthcare, a national organization responsible for sales, marketing, customer services and financial budgets, growing it to a market-leading company of Limited Benefits & MEC products before its sale in 2019. He is a longtime member of the National Association of Health Underwriters (NAHU), served as President of the Dallas Chapter in 2009-10, and has been awarded the Chapter's highest recognition, the Henry Dawson Award, for his time and service to the organization.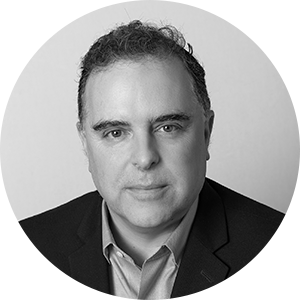 Peter Brawer, Ph.D
Executive Vice President, Chief Strategy Officer of Hospital System Partnerships
Dr. Brawer is a highly accomplished healthcare industry leader who brings over 2-decades of expertise from his years working as a provider and with large health systems overseeing population health, quality, network creation, and value based contracting. Additionally, he has served as a consultant and advisor to large national employers, including health systems, to capitalize on their strengths and succeed in the constantly developing healthcare environment.
Peter previously worked at Aon as Senior Vice President of Population Health for the consultancy's National Health Care Industry practice. During his time at Aon, Peter was a national and global resource for over 200 Account Executives, impacting 250+ health care clients. Prior to his time at Aon, Peter served as a leader in the health system space working as Vice President of Clinical Quality and Patient Safety at Mercy–St. Louis, and as System Vice President, Population Health at SSM Health–St. Louis. Brawer has also served as Associate Chief of Staff for the St. Louis Veterans Health System. Brawer has held academic appointments both at the Warren Alpert (Brown University) School of Medicine, and Washington University's School of Medicine.
Peter holds a doctoral degree in clinical psychology from St. Louis University, a master's in clinical psychology from Loyola University Maryland and a bachelor's in psychology from the University of Scranton. He completed his residency at Geisinger Medical Center and Fellowship in Pain Management at The University of Virginia.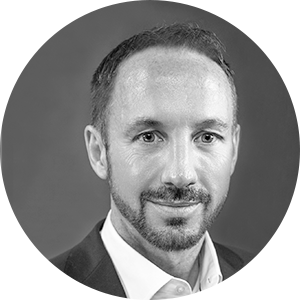 Brian Wallach
Executive Vice President, Provider Networks
Brian is responsible for the enterprise-level development of Healthcare Highways' provider networks–from strategic planning to network building oversight and provider servicing.
Brian began his career as a healthcare attorney in Houston where he followed a managing partner at the firm he was working to run a regional HMO (Sanus/NYLCare) that was later acquired by Aetna US Healthcare. After spending several years responsible for Aetna's South Texas provider network, Brian joined Cigna Healthcare where he served as of RVP of Provider Networks. In this position, he was responsible for managing 125,000+ providers across 18 states with $20B+ in medical spend. An innovator by nature, Brian contracted with Cigna's first ACO, served on leadership teams responsible for several large acquisitions, and was responsible for Cigna's national transplant network. Brian relocated to Belgium to head the international provider network for Cigna's Global Healthcare division. Brian was recruited back the states in late 2014 by Oscar Health to start its Texas operation.
Brian holds a J.D. from the University of Houston Law Center, where he participated in a dual education fellowship between the UHLC and the University of Texas School of Public Health - Law and Public Policy.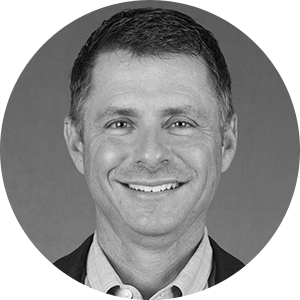 Brett Coleman
President, Healthcare Highways of Oklahoma
Brett is responsible for network strategy, management, and provider relations for Healthcare Highways' Oklahoma market, and has more than 27 years' experience working in the healthcare industry within Oklahoma.
Prior to joining Healthcare Highways, Mr. Coleman was the President of LifeCare Health Services, where he was responsible for the management of multiple companies under the umbrella of LifeCare, including a third-party administrator, PPO network, nurse advice line, health benefit consulting, and managed care and revenue cycle management consulting service. Brett also has extensive experience working in the health provider arena. He previously served as Systems Director of Managed Care and Revenue Cycle Management at INTEGRIS Health, Oklahoma's largest health system with over $2.5 billion in annual revenue.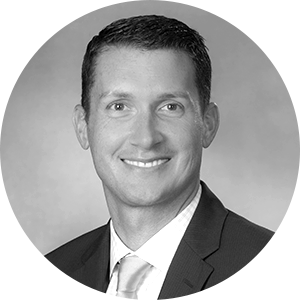 Rhett Stover, MHA, FACHE
Regional President, Hospital System Partnerships
Rhett serves the strategic enterprise growth and regional market operations verticals of the health plan, accelerating Healthcare Highways' position as the industry's most trusted partner for clinical and economic value while maintaining particular attention to innovation, clinical performance, quality, safety, affordability, diversity, and financial performance.
Prior to joining HCH, Rhett served as CEO of Oklahoma State University (OSU) Medicine and OSU Medical Center (OSUMC), which collectively represent a fully integrated academic health system and one of the largest osteopathic training centers in the nation. Previously, Rhett served in regional and national leadership roles focused on managed care strategy and enterprise growth for Mercy Health (St. Louis, MO) and Cancer Treatment Centers of America, now part of City of Hope (Boca Raton, FL).
A native of Tulsa, Oklahoma, and Cherokee Nation citizen, Rhett holds a bachelor's degree in Business Administration from the University of Oklahoma and a master's degree in Healthcare Administration from Oklahoma State University. He is board-certified in Healthcare Management and a Fellow of the American College of Healthcare Executives (ACHE). Rhett has been recognized by Becker's Hospital Review by being named to their 2016 class of "Rising Stars: 50 Healthcare Leaders under 40"; in 2017, was named to the University of Oklahoma Price College of Business "40 Alumni Under 40", and in 2019, was named to Oklahoma Magazine's "40 Under 40".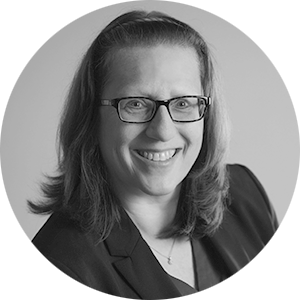 Rhonda Ovalle
Senior Vice President, Provider Network Management
Rhonda is responsible for building, managing, and servicing Healthcare Highways' provider networks in Texas.
Prior to joining Healthcare Highways, Rhonda served as the Assistant Vice President of Contracting for Cigna Healthcare. Rhonda's extensive experience in the health care industry spans nearly three decades, starting her career in customer service for organizations including PCA Health Plans and NYLCare before bringing her well-developed appreciation for collaboration into her Provider Network Management role.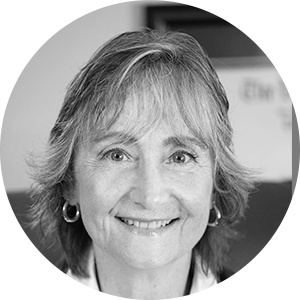 Rebecca Preston, MD, JD
Chief Medical Officer
With more than three decades of experience working at nationally recognized healthcare organizations, Dr. Preston brings a wealth of knowledge and expertise to her role. Prior to joining Healthcare Highways, Dr. Preston most recently served as the Health Plan Medical Director at Memorial Hermann Health System where she enhanced plan performance and delivered a $50 million improvement to the bottom line in the first 12 months. In addition to her time at Memorial Hermann, Dr. Preston's prior administrative experience covers several senior leadership roles including Chief Medical Officer at Sendero Health Plans, Physician Administrator at Heartland Regional Medical Center, and Medical Director for Scott & White Health Plan.
Dr. Preston is a graduate of the Texas A&M College of Medicine as well as the University of Utah S.J. Quinney College of Law, where she graduated as a Leary Scholar.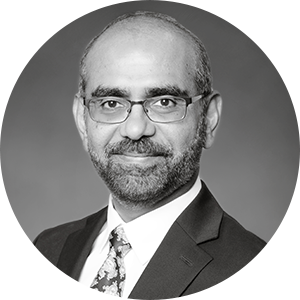 Murugesan "Jambu" Jambukesan
Chief Information Officer
Jambu leads Healthcare Highways' information technology efforts, including developing the IT strategy, driving innovation, and executing all enterprise goals.
Jambu has over 35 years of experience in developing and implementing a wide range of software applications, with 20 years of that experience in the U.S. healthcare space. During his tenure as Chief Information Officer at OrchestrateHR, Jambu developed several health insurance and payroll applications that enabled the firm to provide a complete employee benefits solution and elevated the firm's technology capabilities into a core competency for the company. Jambu was instrumental in creating an Athletic Injury tracking system, which was used by more than 300 universities to provide revenue cycle management for their athletic training centers. He also has expertise in creating and managing offshore development and operations teams. During his time as Vice President of Polaris Financial Technology, Jambu worked in multiple countries (Indonesia, Saudi Arabia, and UAE) and with clients such as Citibank.
He holds a BA degree from the University of Madras and completed a course on Information Management at University of Birmingham, England. He is an avid traveler and runner.

Michael G. Wilson
Michael Wilson has more than 34 years of experience in healthcare, third-party administration, consulting, and managed care. He began his career with the Equitable Life Assurance Society of New York, and then cofounded Equitable Plan Services, Inc., a third-party administrator located in Oklahoma City, Oklahoma. He went on to found PPO Oklahoma, Corporate Health Plans of America, Inc. (CHPA), and later Texas True Choice, Inc. (TTC), which became one of the largest PPO networks in Texas, before acquiring Century Healthcare, LLC, a limited-benefit health plan, which is now the market leader in limited-benefit plans, MEC, and MVP. He was a 5-time All American Gymnast at the University of Oklahoma and NCAA Champion in floor exercise in 1979. Mr. Wilson was also a member of the World Cup and World Championship teams in 1978 and 1979, earning a spot on the 1980 Men's Olympic Gymnastics team.

Bart Conner
Bart Conner has built an impressive business and philanthropic career focused on his passions, leading to among many things: the TV production company Perfect 10 Productions and the Bart Conner Gymnastics Academy in Norman, Oklahoma — one of the largest and best-equipped gymnastics centers in the United States. Mr. Conner and his wife Nadia Comaneci host the Bart & Nadia Sports Experience, a health and wellness event offering free health screenings and interactive fitness challenges to promote ownership of our health and wellness status every February at the Cox Arena and Convention Center in Oklahoma City, OK.

Dan Thomas
Mr. Thomas currently serves on the board of directors of Healthcare Highways, Select Medical, REVELO Health, National Partners in Healthcare, and Equalis Group LLC. In addition, from June 2018 through January 2019, Mr. Thomas served as President and CEO of National Partners in Healthcare. From 2011 until his retirement in 2017, Mr. Thomas served as President, Chief Executive Officer, and board member of Provista, Inc. Prior to Provista, Mr. Thomas served as Chief Executive Officer and board member of Viant Inc. Before the formation of Viant, from 1993 through 2007, Mr. Thomas spent 14 years with Concentra, Inc. At Concentra, Mr. Thomas held the positions of President, Chief Executive Officer, and Chief Operation Officer.

Doug French
Doug French has more than 30 years of experience as a distinguished healthcare executive. A Fellow in the American College of Healthcare Executives, he has published and spoken extensively on healthcare ventures, innovation, and IT. Formerly, Mr. French served St. Louis-based Ascension Health — the largest nonprofit system in the United States with an operating revenue of $18 billion — as president and chief executive officer, bringing growth to more than 70 facilities operating in 36 markets and 20 states.

Emmitt Smith
Emmitt Smith is a professional football icon who played in the National Football League (NFL) for 15 years and holds many records that still stand today. He has three Super Bowl appearances, membership in the Pro Football Hall of Fame, and a career as a football analyst for the NFL Network and ESPN. Currently, he runs E Smith Legacy, EJ Smith Construction, E Smith Realty Partners, E Smith Capital Partners, and Prova Group, Inc., and is a Certified Commercial Investment Member (CCIM), realtor, and author.

Joe Cunningham
Joe Cunningham is board certified in both internal medicine and quality assurance and peer review. He is a Managing Director and founding partner of Santé Ventures and is nationally recognized for his expertise across healthcare delivery systems, physician associations and compensation models. Prior to founding Santé, Dr. Cunningham was a healthcare Venture Partner with Austin Ventures and was previously the Vice Chair of the Ascension Health Ventures investment committee. He is also the former Chief Medical Officer of the Providence Health System and Executive Director of the 300-physician Providence Health Alliance, both of which belong to the Ascension Health system. Currently, he serves on advisory boards for both United Healthcare and Health Care Services Corporation (BC/BS).

Scott Wood
Scott Wood is a nationally recognized insurance industry expert with 30 years of experience in insurance company operations, administration, marketing, strategic planning, risk management, product development, reinsurance, and alternative funding, including self-funded plans. Mr. Wood is president of Insurance Program & Risk Management (IPRM), which boasts a record of increasing profits for insurance companies, claims administrators, reinsurers, and MGUs. Previously, Mr. Wood held concurrent positions as CEO and Chief Operating Officer while at Independence Holding Co. (NYSE: IHC). He was also CEO of Insurers Administrative Corp. (IAC), a TPA of health insurance programs, before joining Healthcare Highways' Board of Directors. Mr. Wood is also Managing Partner and Principal of Benefit Commerce Group (BCG), an employee-benefits consulting firm.

Stan Dennis
Stan Dennis has over 30 years of experience in healthcare services and payer services. Mr. Dennis is currently the Managing Director at Gauge Capital and was an Operating Partner at Welsh, Carson, Anderson and Stowe. Prior to WCAS, Mr. Dennis was an Executive Vice President for Optum, responsible for over $10 billion in Physician Services, Post Acute-care, and Specialty Network Businesses. He has held several executive leadership roles throughout his career, where he successfully scaled health care businesses at Texas Health Resources (THR), Anthem Health Plan, Allina Health System, and Phycor.

Mike McCabe
As an original founder and current Chief Executive Officer of WebTPA Employer Services, Mike McCabe brings 30+ years of managed healthcare consulting and leadership experience to Healthcare Highways. After earning his MBA from Southern Methodist University, Mr. McCabe began his professional career at the consulting firm of Coopers & Lybrand in the Actuarial, Benefits and Compensation Practice, where he handled building, negotiating, managing, and auditing all facets of employer benefit offerings. Channeling his experience as a consultant along with an entrepreneurial insight into the healthcare industry, he identified a need in the market for a flexible benefits administrator able to meet the dynamic needs of large employers, and WebTPA was born. He has grown the company from a start-up in the mid-1990s serving local Texas hospitals to a multi-state enterprise of 500+ employees and more than $65 million in annual revenue.