High-performance networks and quality care don't have to be mutually exclusive.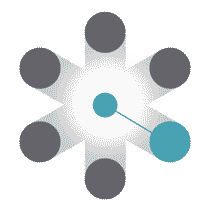 Providers want to declare independence from payers exercising too much control.
Rushing through patient appointments. Administrative headaches. Juggling tasks that have nothing to do with providing quality care. Providers are ready for change. By uniting and incentivizing the best local providers to deliver the right care, in the right place, at the right time,
everybody wins.
We are restoring competition in local communities through evidence-based, data-tailored solutions, so providers can re-focus on patients and still reduce costs. In other words, we are doing what we believe a health plan should do.
Why tailored healthcare works
The Right Care

Healthcare Highways plans ensure personalized, patient-centric care.

The Right Place

Expert, efficient care coordination matches provider value with patient value.

The Right Time

Transparency and accountability align goals and objectives.
Log in to your Provider Portal
If you are here to log into your provider account, be sure you have the group number handy.
For Healthcare Highways Health Plan
Select the login button that matches the group number – either "HCH" or "HH"
For Healthcare Highways Health Plan TrueChoice
Select the login button that matched the group number – "162"
If your Group Number starts with
HCH
If your Group Number starts with
HH
If your Group Number starts with
162