Founded in 2010 and led by an experienced Executive Team from the health plan and consulting industries, we bring candor, collaboration, ingenuity, over 340 years of combined healthcare experience, and drive to our client relationships. The results are flexible, affordable, and results-oriented solutions for employers, members, and providers.
Click here to meet our Board of Directors and learn more about this diverse group of experts guiding us in our mission to challenge healthcare to do better.
Click here to meet our subject matter experts and enjoy their industry insights.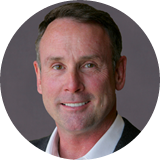 Michael G. Wilson
CEO Healthcare Highways
I'm the head cheerleader of Healthcare Highways, a father of two, and a leader of hundreds that believes collaboration breeds candor, integrity, ingenuity, and drive! This company is building products and services that disrupt the marketplace, challenging historical ways of doing business with a desired outcome. This is our way of doing business.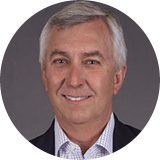 Alan Scoggins
President; Healthcare Highways
Blessed with a wonderful wife, daughter, and two granddaughters I ensure we implement our vision with integrity, because without integrity nothing else matters.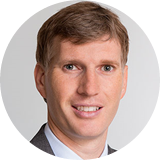 Creagh Milford, DO, MPH
Chief Medical Officer; Healthcare Highways
I'm a senior executive leader responsible for clinical strategy and operations, husband, father, and avid fly-fisherman. I enjoy being part of an incredible management team dedicated to changing healthcare and improving value while maintaining the highest standards of integrity.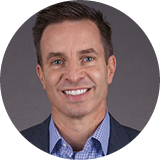 Marc Pinney
Chief Operating Officer; Healthcare Highways
I oversee the ongoing operations of Healthcare Highways and work to continuously advance our products and services. I enjoy being a part of a company that has the desire and drive to improve health plan performance and member experience for our clients, our members and the providers who care for them. On the personal front, I am a devoted husband, father of three great kids and, not coincidentally, a bourbon enthusiast.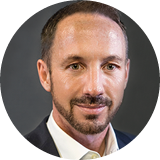 Brian Wallach
Executive Vice President, Provider Networks; Healthcare Highways
I build and manage provider networks, ski, always keep an eye open for fresh snow, and create levels of collaboration with key network providers in unprecedented ways for the healthcare industry.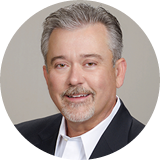 Travis Crenshaw
Chief Technology & Privacy Officer; Healthcare Highways
I provide strategic direction for technology and oversee compliance with HIPAA regulations for all HCH subsidiaries. Family man, woodworker, photographer, and believer in doing the right thing all the time and not compromising on core values.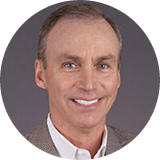 Mike Ryan
Executive Vice President of Sales; Healthcare Highways
I oversee the Sales, Customer Service, Operations, and Financial Teams for Century Healthcare. I enjoy collaboration in the development and training of a best-in-class customer service model with our team and playing golf with my sons, friends, and business associates.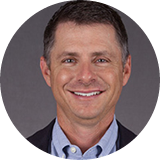 Brett Coleman
President of Healthcare Highways of Oklahoma; Healthcare Highways
I'm responsible for network strategy, management, and provider relations for our Oklahoma market, a father of two baseball-fanatic teenage boys, and an avid fan of the OKC Thunder.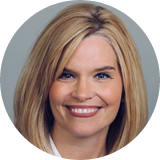 Clair Canada
Senior Vice President, Network Operations; Healthcare Highways
I'm responsible for our network operations including data, claims, directories, and customer service and a mother in awe of my daughter. She teaches me that I am great just the way I am. I enjoy rigorous debate in efforts to achieve the best possible solution.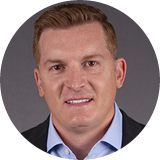 Chris Wilson
Senior Vice President of Business Development; Healthcare Highways
I lead the Sales Team while delivering results with innovative and forward-thinking solutions for customers. We're continually building and improving. I'm also a Gym Ninja, father of two, foodie, and live music enthusiast that enjoys being a market leader in innovation in an industry that desperately needs to evolve.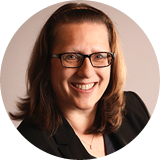 Rhonda Ovalle
Senior Vice President Provider Network Management; Healthcare Highways, Inc.
I build, manage, and service our provider networks in Texas. I believe collaboration is one of the keys to success. Daily, I see us come together to make a difference in the healthcare community. I'm blessed with a wonderful husband and an awesome son. We love the Houston Astros, traveling, and we've never met a pool we didn't like.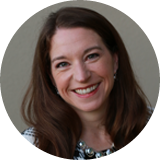 Amanda James
Senior Vice President of Population Health and ACO Services; Healthcare Highways, Inc.
I have accountability for clinical operations and performance across Healthcare Highways health plan, Payer Services, and HighCare. Life is like training to run a marathon. You can't set a goal like that without being aggressive in the pursuit of finishing the marathon. I'm not about to run a marathon, but in the same way, once I've narrowed in on a goal, I pursue that goal relentlessly. Outside of the office, we are perpetually busy, humbly raising our four littles, one-mistake at a time.