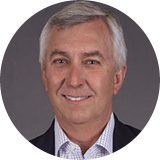 Alan Scoggins
President; Healthcare Highways
Mr. Scoggins' expansive career includes more than 35 years of experience in many facets of healthcare, finance, and operations management. Prior to joining Healthcare Highways as President, he served four years as Vice President of Government Products and Services for MultiPlan, three years as Vice President of Sales and Account Management for Viant Health Payment Solutions, and ten years as President of Texas True Choice. His early career included holding the positions of Plan Controller at Partners National Health Plans (an Aetna Insurance Company), Vice President of Finance at Pro America, and later Vice President of Sales & Marketing at Pro America. Mr. Scoggins is a graduate of Southern Methodist University and holds a Bachelor's of Science in Business Administration in Accounting.
---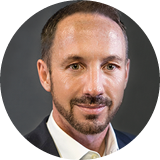 Brian Wallach
Executive Vice President of Provider Networks; Healthcare Highways
Mr. Wallach joined Healthcare Highways in 2016 as Executive Vice President of Provider Networks where he and his team are responsible for planning, contracting, building and maintaining the Healthcare Highways' provider network. Prior to his current position, Mr. Wallach became the first Texas employee of Oscar Health where he successfully planned, resourced and built Oscar's provider networks in DFW and San Antonio. Mr. Wallach worked at Cigna Healthcare for more than fifteen years managing provider network activity in various roles prior to working for Oscar. He served as Regional Vice-President of Provider Networks over the southeast region for seven of his fifteen year tenure at Cigna. In this role, he was responsible for contracting and managing the provider network which included more than 950 hospitals, 90,000 physicians and over 1,000 ancillary providers in 18 states with annual medical spend exceeding $30B. Intrigued with healthcare outside of the U.S., Mr. Wallach became head of provider networks for Cigna International where he was responsible for the Cigna provider networks all around the globe. He holds a Juris Doctor degree in Healthcare Law from the University of Houston.
---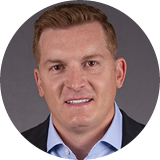 Chris Wilson
Senior Vice President of Business Development; Healthcare Highways
Mr. Wilson brought his experiences founding brokerage firm CJW & associates, LLC and serving as Senior Producer for Arthur J. Gallagher to the role of Vice President of Sales for Healthcare Highways. Now Senior Vice President of Health Plans of Healthcare Highways, Inc. his dedication to excellence has proven invaluable. Mr. Wilson holds a Bachelor of Science in Communications from University of Texas at Austin.
---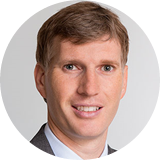 Creagh Milford DO, MPH, FACOI
Chief Medical Officer; Healthcare Highways
Creagh Milford, DO, MPH, FACOI is a physician executive currently serving as Chief Medical Office for Healthcare Highways, Inc. Dr. Milford has held several C-suite and senior executive positions. His prior roles include CEO of FullWell, LLC; system-wide division president of population health services for Mercy Health; Assistant Chief Medical Information Officer for Massachusetts General Physician Organization and Massachusetts General Hospital; and Associate Medical Director for Population Health Management at Partners Healthcare.
He is active in national health policy. He served as a Fellow of the National Academies of Medicine, working with the Board of Population Health. He also held positions with the Centers for Medicare and Medicaid Services and the Department of Health and Human Services Office of the National Coordinator for Health IT.
He earned his bachelor's degree from the University of Colorado at Boulder and a Doctor of Osteopathy from the Chicago College of Osteopathic Medicine at Midwestern University. He completed his Internal Medicine residency at the University of Chicago—North Shore, and his fellowship in Health Policy and Management at Massachusetts General Hospital. Additionally, he earned a master's degree in Health Management and Policy from the Harvard School of Public Health, where he continues to guest lecture.
---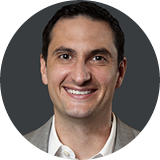 John Nicolosi PharmD
Senior Vice President, Chief Clinical Officer; CerpassRX
Dr. Nicolosi's career began as a Supervisor of Prior Authorization Clinical Operations, followed by Management of several clinical accounts for Catamaran (formerly SXC Health Solutions). Following that he maintained accountability, retention, and growth as a Director of Account Management for the Hospital Segment of OptumRx, before joining CerpassRX as the Senior Vice President of Account Services and Chief Clinical Officer.
---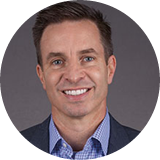 Marc Pinney
Chief Operating Officer; Healthcare Highways
Mr. Pinney's extensive career began as a sales representative and later Vice President of Sales for Gallagher Benefit Administrators, before stepping into a similar role at Texas True Choice. After serving his clients as a Senior Benefits Consultant for Holmes Murphy & Associates, Mr. Pinney then brought his deep expertise to Healthcare Highways, now serving as Chief Operating Officer and Executive Vice President of Business Development. He holds a B.S. in Bioengineering from Texas A&M University.
---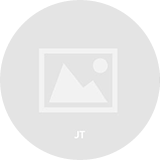 Perry Steen
Vice President of Healthcare Economics; Healthcare Highways
Mr. Steen's career began at Deutsche Financial Services in their capital-based lending group. He then brought his talents to Intel Corporation's finance group supporting both their e-Business and Manufacturing groups before joining Sun Healthcare Group as their Director of Finance. After he served UnitedHealthcare of New Mexico and later FullWell, LLC as Chief Financial Officer. His expertise now guides data analytics at Healthcare Highways as Vice President of Healthcare Economics. He holds a BBA in Finance from the University of Oklahoma's Price College of Business and an MBA from the University of Texas at Austin's Red McCombs School of Business.
---