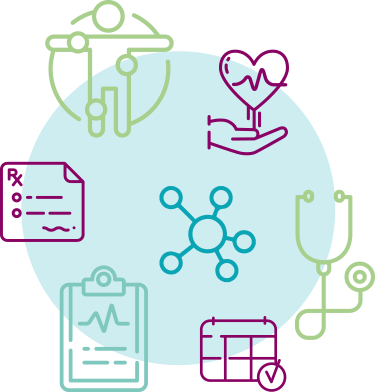 Headquartered in Frisco, TX we build solutions for companies seeking to take control of escalating healthcare costs.
More engaged members
enjoying healthier lives …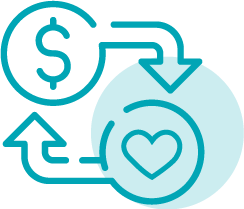 at a lower total cost of care
(TCOC) year over year
Our Health Plan.
Our health plan is built to meet your employees needs on both broad and high-performance networks of service providers with embedded care coordination. We negotiate directly with providers and medical facilities that are incentivized and committed to efficiency in practice and quality in care, through continuous improvement. We own our proprietary networks, rather than lease them, to provide you with high-quality providers and truly affordable health care. Providing flexible, bespoke health solutions that create sustainable, long-term savings year over year is how we challenge healthcare to do better.

Take back your business. Become self-funded.
What is a self-funded employer?
With a self-insured (self-funded) health plan, employers (usually larger) operate their own health plan as opposed to purchasing a fully-insured plan from an insurance carrier. Employers choose to self-insure because it provides greater savings potential; however, self-insuring exposes the company to much larger risk in the event that more claims than expected must be paid. Reinsurance is often purchased to lower the employer's exposure. This is called Partial Self-Insurance.
Become a self-funded business. We have everything you need to begin your journey to take back control of your business expenses and provide your workforce with improved health outcomes.
Consultants and Brokers.
Lead your industry! Give your clients a better solution.
Offer your clients a variety of integrated, flexible health plan and network solutions with the data access and transparency needed to gain cost-savings insights and dedicated customer service and efficient reimbursement models.
Providers.
Be empowered and supported as you engage with your patients.
We empower and incentivize our providers with transparent, integrated data reporting, and risk-management capabilities so they can make outcomes-based decisions and efficiently change care models based on specific population needs. If you believe health plans should be collaborative, flexible and member-focused without being prescriptive—we want to partner with you. Learn more about our effort to re-center care around the primary care physician-to-patient relationship:
Administrators and Payors.
Let's redefine health care access.
Healthcare Highways offers our health benefit administrators and payer partners easily integrated, high-value provider networks to expand their bundled solutions of payer services.